The placenta develops in your uterus while you are carrying a child. It is usually formed from a  layer of tissue on the outside of the blastula and it starts happening 5 days after fertilization has occurred. The placenta and the infant are formed by the union of sperm and egg, and they have the same genetic DNA. The placenta is the mother's, father's, and baby's whole genetic matrix. The placenta is a wonderfully complex organ. It allows for the exchange of nutrients and gasses between you and your child. But here is why it is special. While these exchanges all use blood as a medium, the placental barrier does not allow for the two sets of blood to mix. In essence, your baby's placenta is its first mother. It provides it with nutrients and protects it from anything that might pose any form of threat to it.
The placenta is responsible for the baby's survival during pregnancy. It not only provides the necessary nutrition for development, but it also works as a barrier against bacteria. Estrogen and progesterone are also produced, with progesterone being the most significant during pregnancy.
What Is Placenta Encapsulation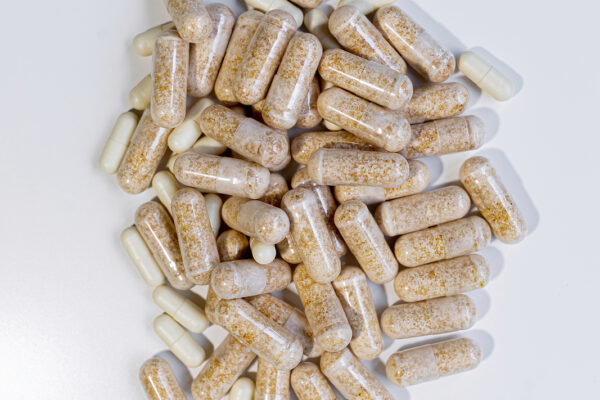 Even after you have given birth, the placenta still has an important purpose and this time the person to reap the benefit is you, the mother. Your baby's placenta can become a supplement to help with your post-partum complications. This is done through a process known as placenta encapsulation.
Vitamins and minerals such as vitamin B6, vitamin B12, and iron are abundant in the placenta. It's also high in reproductive hormones like estrogen and progesterone, which decrease after pregnancy. Your placenta is a miraculous organ that provided nourishment to your baby while it was in the womb. Isn't it more sensible to reintroduce those vital nutrients into your body rather than wasting them by discarding the placenta after you have given birth to your baby? I think it is, and why the process is one that should be handled with care, plasma encapsulation has the potential to help you return back to normal after you have delivered. And I am willing to help you achieve this.
To get this supplement, I will steam, dehydrate, and grind the placenta and then I will put them in pills where they can be easily consumed and digested. This practice is an ancient form of medicine that has gained its credibility through all the years it has been practiced.
I use TCM principles, positive intention, and a lot of love to prepare your placenta! When you're ready, I'll come to your house and start the process, which takes only a few hours over two days.
How Is Placental Encapsulation Done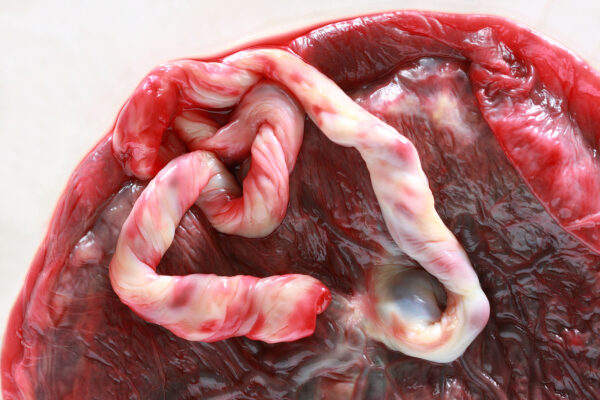 There are two methods of encapsulating placenta, the raw dried capsule method, and the traditional Chinese medicine method.
In the raw dried capsule method, the placenta is first of all dried, then it is dehydrated and powdered, and filled into the capsules.
However, as I mentioned before, I use the Traditional Chinese Medicine Principles. In this method, the placenta is steamed with green chile, ginger, and lemon. After that, it's dried in an oven or a food dehydrator. After that, it's dried, powdered, and put into vegetable capsules. A single placenta can produce between 200 and 300 tablets.
While the raw dried capsule method would yield more capsules, I do not subscribe to it because there is a risk of contracting a foodborne disease when pills made from this method are taken.
The Benefits of Placental Encapsulation
The question on your mind right now is how beneficial is this process? I am asking you to drink your baby's ground-up placenta, therefore I should give you reasons why doing this is a good idea. So I have listed the benefits of placenta encapsulation.
Your uterus begins to shrink after delivery, returning to the size it was before the pregnancy. A hormone called prostaglandin is found in the placenta, and it helps the placenta shrink.
The placenta is rich in Iron. Iron helps in boosting your energy. So consuming placenta pills can help you feel more energized during your first few weeks as a mother.
Human placental lactogen, a hormone present in placenta capsules, also boosts milk production. While colostrum (the first stage of breastmilk) is all your baby requires in the first few days of life, using placenta capsules can help your infant transition to mature breastmilk more quickly. Using placenta pills also helps to boost your breast milk production. This comes as a relief to many mothers who worry about having enough milk to breastfeed their babies.
Placenta pills also help you achieve hormonal balance. There is an increase in oxytocin, the pleasant love hormone. There is also reduced levels of stress hormones.
Placenta pills also help with post-partum depression. It has helped mothers navigate their postpartum experience better
Frequently Asked Questions About Placenta Encapsulation
During the cleaning, the blood and clots from the placenta are removed. These are the parts that are capable of causing any nasty effects. Furthermore, because the method is fully tailored, there is very little chance of a mix-up. If you are concerned about hygiene, the procedure can always be carried out at your home with utensils that you are comfortable with.
Yes! All that is needed is proper planning. You need to make sure that your healthcare provider is aware of your desire to take your placenta home and you also have to make sure that you have everything you need and that you are properly equipped to take your placenta home after delivery.
Totally. Just because you are having a cesarean, it does not mean that you cannot have your placenta encapsulated. Simply inform your doctor of your desire to take your placenta! It's always a good idea to be ready to take your placenta when the baby is born. I'll provide you with a transport pack and instructions on how to get your placenta from the medical staff. Just let your nurse know what you'll be taking and that you're ready to go.
When you're ready, go ahead and give me a call! Homebirth mothers are usually fine with me arriving the same day or night as the birth, but it is entirely up to you!
If you don't want to, that's it! If something happens during your birth that makes you unsure about encapsulating, please let me know so we can talk about it. I, on the other hand, will never tell a woman what to do or not to do with her placenta.
Book your Placenta Encapsulation Near You
If you are ready to book your encapsulation please contact me at dallas@dallasbossola.com or schedule here.  Located in the Outer Banks of North Carolina, I serve the areas of Elizabeth City, NC to Buxton, NC, and all areas in between. (Travel fee does apply to areas outside of Kitty Hawk, Kill Devil Hills, and Nags Head.)